AIR Glide – A new take on soaring avionics
AIR Glide offers a unique line-up of flexible, high quality and easy-to-use soaring avionics. With AIR Glide there is no distinction between "variometer" and "glide computer" in your cockpit anymore. It is all up to you: take a Sensor Unit and any number of displays in any size and combine them in any way you want.
---
Amazing quality – AIR Glide Hardware
AIR Glide hardware has been designed with flexibility in mind. All AIR Glide devices are compatible to each other and share a common design.
One Family
AIR Glide devices share a common platform. This product line strategy, that we have introduced with the Butterfly Vario in 2011, allows for simple combination and exchange of all AIR Glide devices. Existing installations may be easily extended. Older units can be exchanged against newer versions, for example if new sensors become available, without the need for changing the whole installation – reducing costs and securing your investment.
Quality in every detail
We designed every aspect of AIR Glide devices with quality in mind. All parts are crafted from metal, connectors, displays, and even cables are robust industrial grade components. In terms of temperature, shock and vibration we applied design standards for professional, certified avionics systems. Compared to other equipment with plastic enclosures and consumer technology AIR Glide devices stand out.
---
AIR Glide Devices
With its easy combinability the AIR Glide product line offers tailored solutions for any cockpit. AIR Glide systems are easy to install, even in cockpits with constrained panel-space.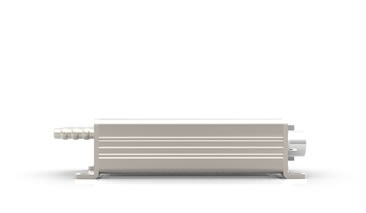 Sensor Unit
The heart of every AIR Glide installation. The sensor unit contains all sensors and an IGC certified flight recorder. Computes vario, airspeed, instantaneous wind, air mass movement, GPS-Position, magnetic heading and attitude.
Display S
Our smallest display is the perfect primary vario indicator. It features variometer indication, speed-to-fly indication, backup navigation, traffic awareness, voice alerts, and artificial horizon. The display can be installed into existing 2.25″ panel cutouts.
Display M
The medium sized display ("size M") has a 3.7″ screen and features variometer and speed-to-fly indication, moving map navigation, comprehensive task planning, and optimization as well as traffic awareness. It can be installed into existing 3.125″ panel cutouts, requiring only a 2.25″ cutout itself.
Display L
Our largest Display ("size L") has a 5.7″ screen and features variometer and speed-to-fly indication, moving map navigation, comprehensive task planning, and optimization as well as traffic awareness. It is controlled via buttons or touchscreen and very easy to use.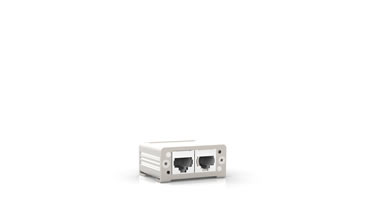 NMEA Interface
It is possible to use existing PDA navigation systems with AIR Glide. In order to convert the signals from the vario to standard NMEA-signals our NMEA-Interface-Box is used. The NMEA Interface Unit emulates existing data protocols to ensure seamless operation. Cambridge 302, LXWP and VEGA protocols are supported.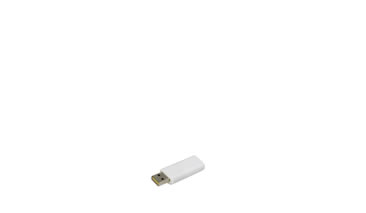 Connect Stick
Our Connect Stick allows for direct wireless communication with iGlide – our moving map solution for iOS® devices. In order to interface iGlide devices (iPhone/iPod/iPad), you insert a Connect Stick to any free USB connector on an AIR Glide display. You can use many Connect Sticks in one aircraft, one stick per iGlide device.
---
Installation Examples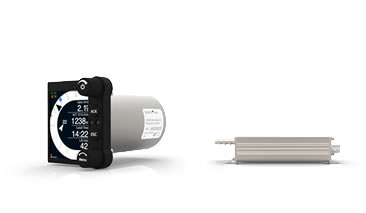 Vario basic functionality
A Display S and a Sensor Unit provides you with the most basic AIR Glide functionality. In the past we called this installation "Butterfly Vario". It is an affordable and easy entry into the AIR Glide product line. Required panel space is minimal.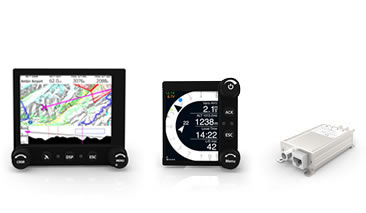 Vario and Moving Map
With a Display S, Display M, and a Sensor Unit you get full functionality. In addition to a good vario display with basic other features you get a sophisticated moving map navigation system with optimization and competition features. This option fits into existing panels and only requires one 2.25″ and one 3.125″ panel cutout.
Large panel
With a Display S, Display L, and a Sensor Unit you get full functionality with a large display. This is the perfect choice for aircraft with sufficient panel space.
Small panel, large display
With a Display L and a Sensor Unit you can fit a large display into a panel with limited space. The vario indication and moving map navigation are both displayed on a giant 5.7″ screen.