VT-01 – The flexible 57mm Transponder
The VT-01 series of transponders are modern Mode-S/ADS-B transponders for panel installation in the form factor of a standard 57mm (2,25″) instrument. Two output power classes and two housing variants are available. The VT-01 is our most versatile transponder and a cost effective solution for any type of aircraft.
---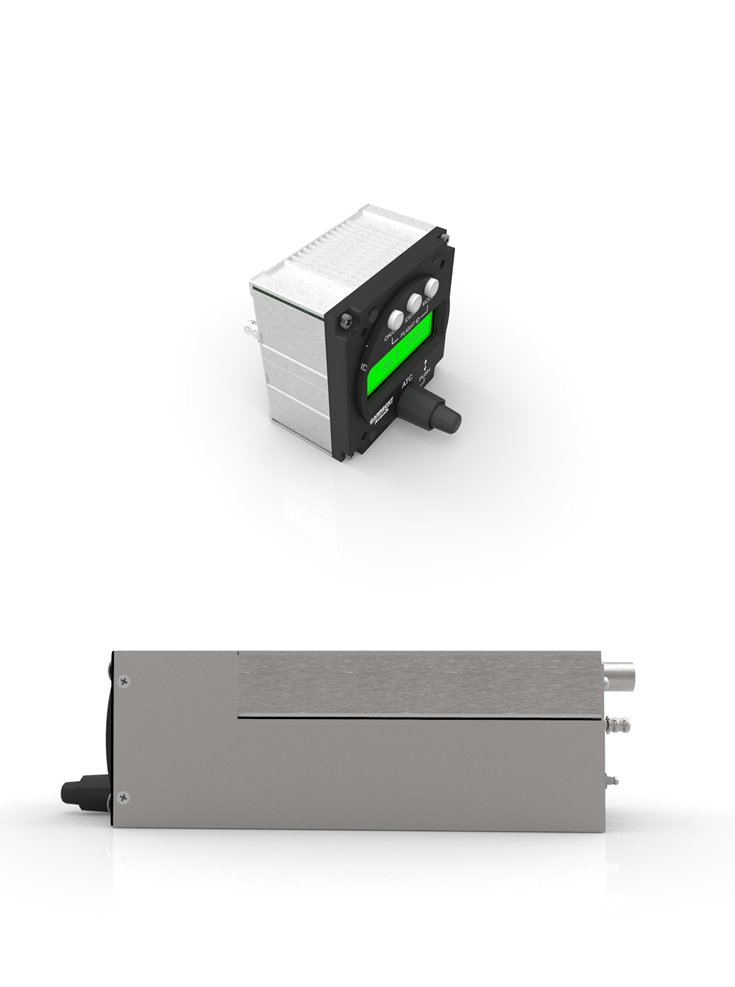 Simple Installation
VT-01 is available in a compact and lightweight version, the VT-01 ULTRACOMPACT or as a two-block system with two separate units, a control- and a main unit called VT-01. Installation is easy even in the most space constrained cockpits. The integrated altitude encoder (alticoder) can be set up to 100ft or 25ft resolution, external alticoders are not required.
Low power consumption
Due to its low power consumption, the VT-01 draws only 0,25 to 0,45A of current at 12V, the VT-01 is a good choice for aircraft with limited energy supplies like gliders, microlights or balloons.
Use ADS-B today
VT-01 is capable of sending out ADS-B data without modifications. ADS-B data can already be utilized by many collision warning systems. The only thing required is the connection of a normal NMEA RS232 GPS-source which is available in nearly any aircraft.
---
Flexible Installation
The VT-01 can be installed in a single block or in two blocks with separate main- and control-unit. With up to 10m cable lenght it is possible to for example install the main unit near the antenna in the rear part of the aircraft and the control unit inside the cockpit. VT-01 can be used together with AIR COM radio transceivers eliminating the need for a second control-unit in the panel.

The main-unit is installed in a special mounting kit and can easily be removed/exchanged without modification of aircraft wiring. This solution is ideal for clubs who want to share one main unit in different aircraft or operators with demand for high availability and easy maintenance.
---

All advantages of VT-01
Install as single block or two block system.
Best solution for club fleet installation or installation in different aircraft
installation cradle provides tool-less move of the central unit
integral alticoder (100ft or 25 ft resolution)
Installation in small panels with less space
Output power: min. 220 Watt (Class-1), or min. 150 Watt (Class-2)
Level 2es (extended Squitter)
Direct-GPS NMEA Interface for ADS-B out, no Interface required
Ultra low power current, no external cooling required
CAN-Bus Interface for future applications (i.e. TIS)
COMM-A/B Interface via CAN-Bus
Technical Data
Dimensions
UltraCompact: 61,5 x 61,5 x 170 mm
Two-Block Unit: 65 x 65 x 168,5mm
Two-Block Steering Unit: 65 x 65 x 34,50mm
Two-Block Main Unit: 65 x 65 x 128mm
Variants
UltraCompact with low system weight
Two block system as one block
Two block system with separate units and up two 10m cable length.
Display
LCD Display
Readability: Transflektive Display, sunlight readable
Automatic ambient light adjustment
Energy
Input voltage range 10V to 32V DC, no regulators required
Power consumption typically ca. 0,25A at 12V, max ca. 0,45A
No active cooling required
Weight
0,57kg (VT-01UltraCompact)
0,8kg (VT-01)
Interfaces
CAN Bus fur future use
RS232 direct NMEA (for ADS-B out/GPS-in)